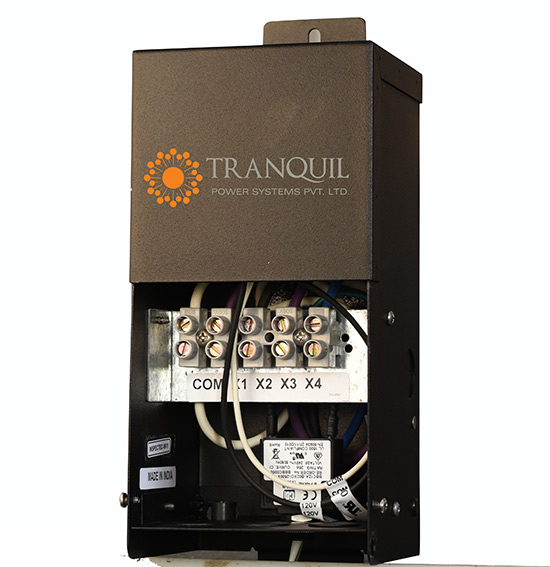 Product Details
The Transformer used in the power supply unit manufactured as per the UL norms.
Transformer will be potted/sealed in an enclosure using Epoxy (mixture of Resin & Hardener) which ensures high reliability and efficiency.
The enclosure is made up of Prime Stainless Steel material SS 304 grade (also carbon steel with powder coated enclosure can be provided on request )
Block Terminals will provide the easiest way for the customer to connect the secondary tappings.
Photocell and timer connected as per the customer needs
Circuit breaker of 25A provided for the circuit protection.
Technical Details
Wattage - 75w to 1200w
Frequency - 50/60 Hz
Pry. voltage - 120V /277V
Sec... voltages –as per customer requirements
Insulation class – F, H
Max. regulation – 10%
Dielectric – 2000v, primary to secondary for 1 second.
Dielectric – 2000v, all windings to lamination for 1 second.
---